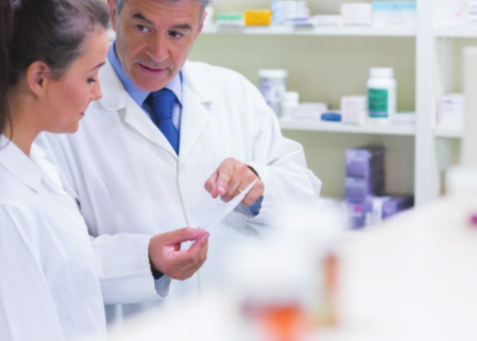 Welcome to your Specialty Pharmacy Solution
The high cost and complexity of specialty medications creates a need for a healthcare partner that helps to alleviate the burden of prescribing and accessing these specialty drugs. Our team of dedicated healthcare professionals takes the difficulty away from physicians and patients. From our patient care coordinators, reimbursement specialists, nurses and pharmacists, each member of our Specialty Services team provides the highest quality care and customer service.
Why Use Lake Country Specialty Care?
With Lake Country Specialty Care, our staff at Lake Country Pharmacy & Compounding Center will facilitate your prescription processing and serve as your liaison to your Insurance provider. Through our partnership with APCI Specialty Care, prior authorizations, medication education & training, and refill coordination will be handled safely and securely through your local pharmacy. Enjoy the peace of mind and security of knowing that your vital (and often expensive) Specialty medication is being transported safely and appropriately while in transit. Our Specialty medications will not be shipped through a third party parcel service, so you won't have to worry if your medication is intact and will arrive as scheduled. Specialty medications processed at Lake Country will be delivered straight from our wholesaler's warehouse in Atlanta, and arrive in our daily prescription order to be properly stored at our pharmacy until you pick them up here with us.
Products & Services
Specialty Medications & Conditions
Hepatitis C
Oncology
Rheumatoid Arthritis (and other chronic inflammatory diseases)
Transplant Medications
Blood Cell Deficiencies
Multiple Sclerosis
Fertility
HIV/AIDS
Call if you do not see your condition listed
Program Highlights
Comprehensive Benefit Investigation
Prior Authorization Management
Financial & Copay Assistance
Proactive Refill Management
Specialty Drug, Disease Therapy & Education Support
Patient Medication Guides